Love for Sale: I Hart Buffalo
Elizabeth Switzer, Adam Weekly, and Matt Kenny
Reception for Buffalo - A Work in Progress
Gallery owner Barbara Hart and artist Chris Hawley
Molly Jarboe and Alan Shelton
Press and Painting
Carol Case Siracuse's watercolor painted in the gallery during the artists' demo. Also, nice coverage: Carol's piece on the cover of The Public and a good review in Artvoice.
Artists in the Window
Sara Zak and Carol Siracuse painting in the window of Studio Hart during their show: Buffalo - a Work in Progress. Not pictured, but also participating was Chris Hawley.
Musicians entertaining at Currents, by Patrick Willett
Bruce Adams and Ed Cardoni
New Talent: Four Under Thirty, curated by Gerald Mead
Featuring work by Evan Hawkins, Max Collins, Catherine Willett, and Alicia Paolucci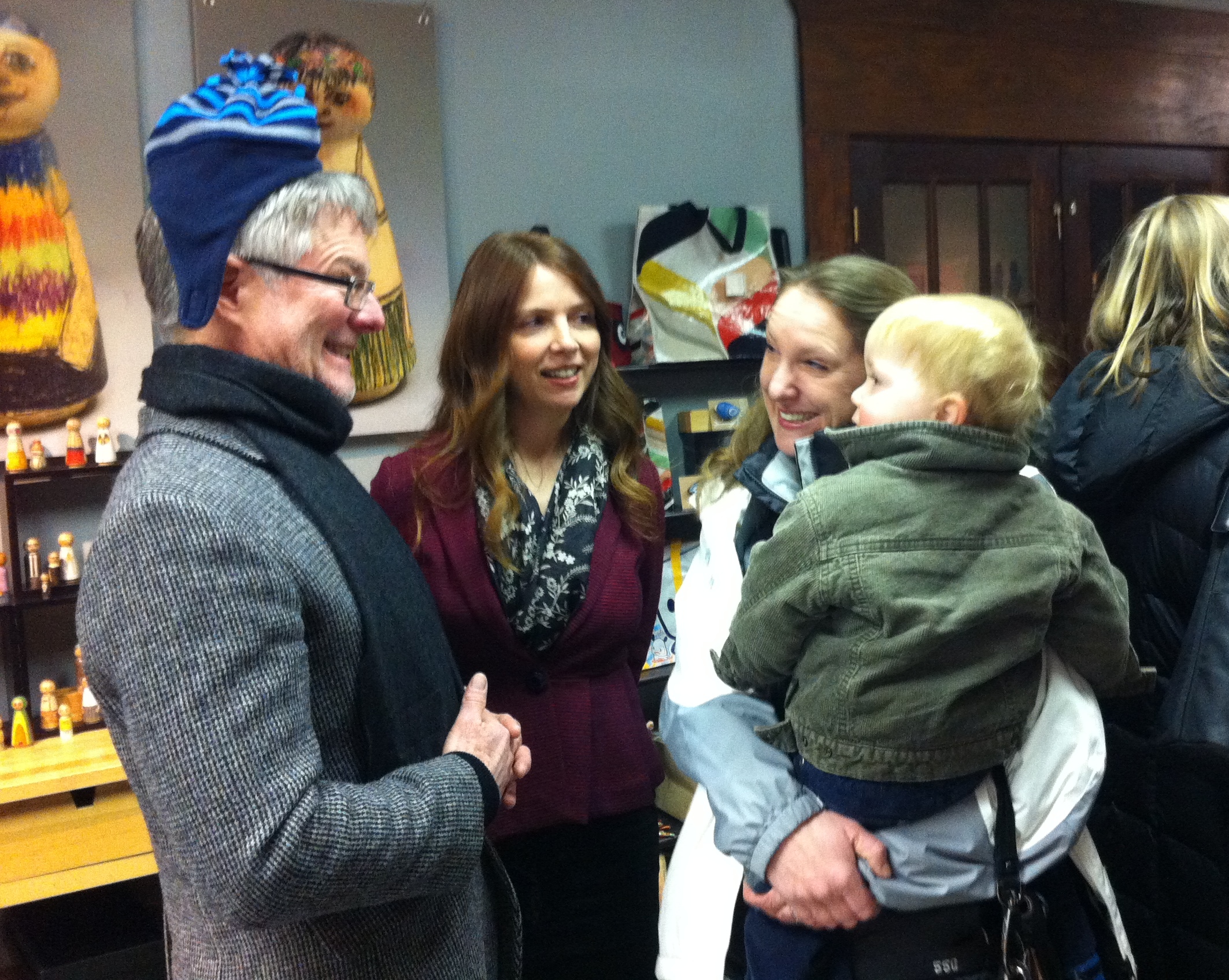 Augustina Droze and baby.
Cynnie Gaasch and friends